KLETTERSZENE.COM – BHUTAN – ServusTv gave me the opportunity and support to produce a film about Bhutan and my friends there. Very nicely described here in KLETTERSZENE.com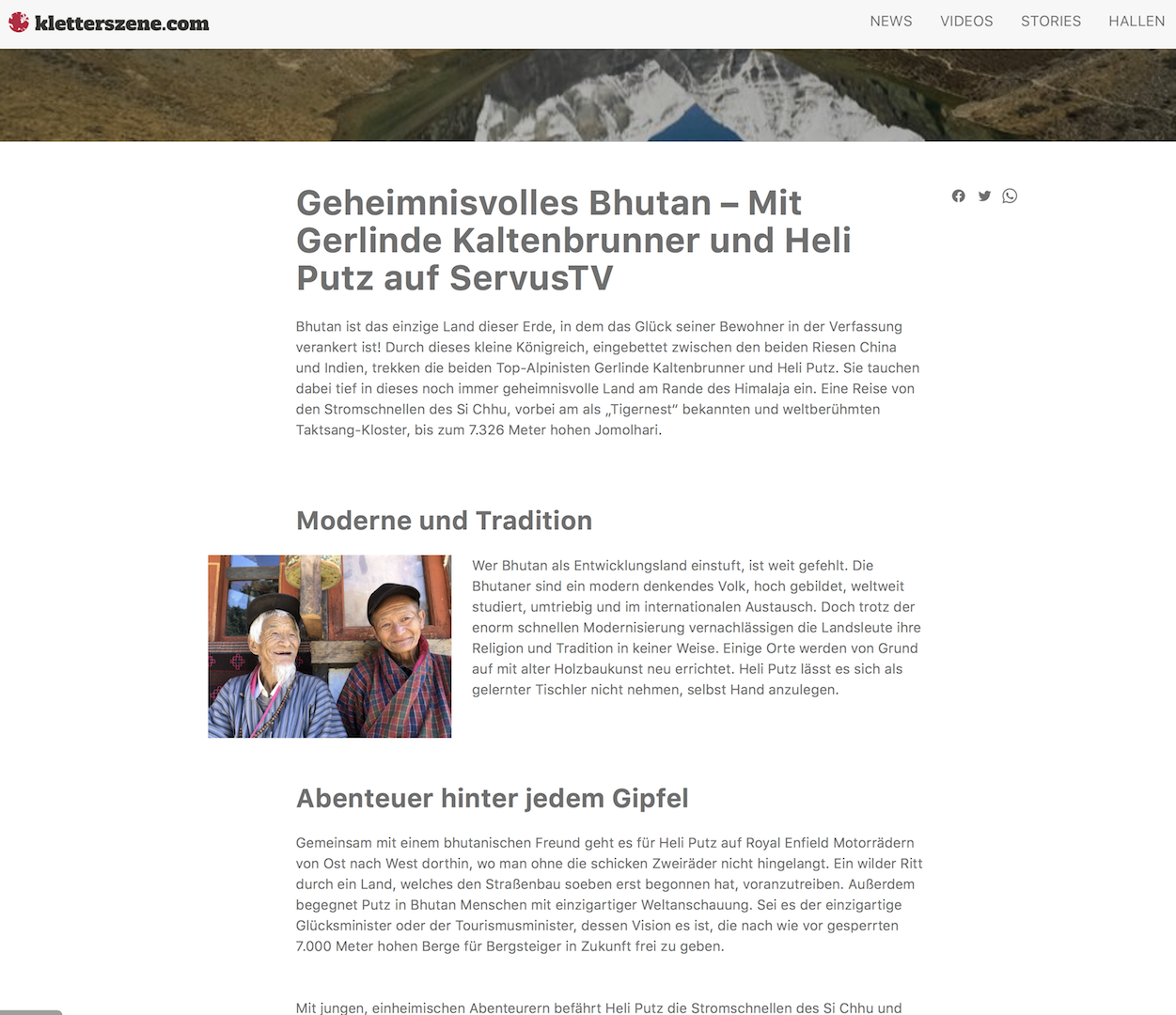 DACHSTEIN – Planet Watch produced a film with me about the Dachstein for ServusTv. 47 min. prime time.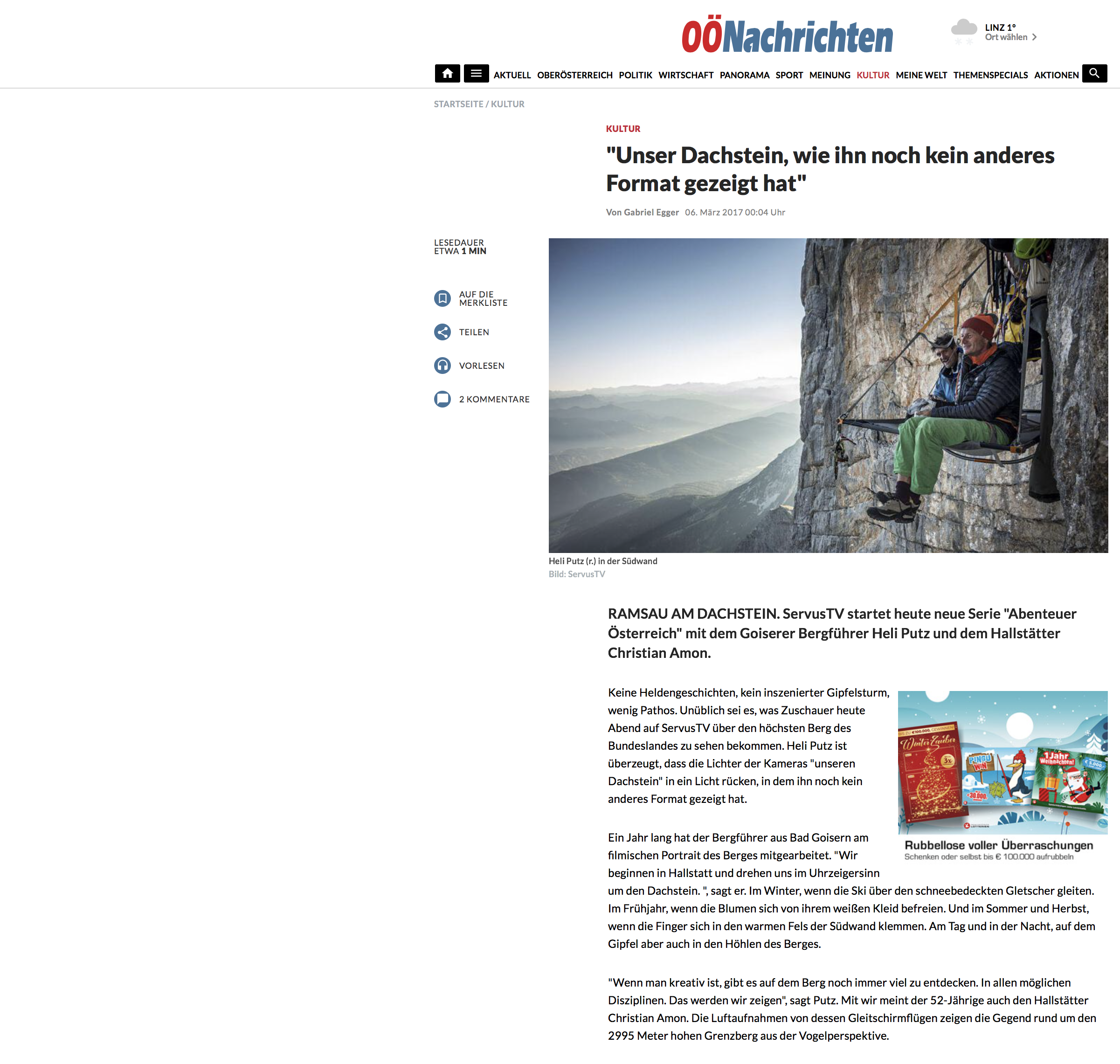 OÖ Nachrichten – What an honor – for the second time I can be Upper Austrian of the day.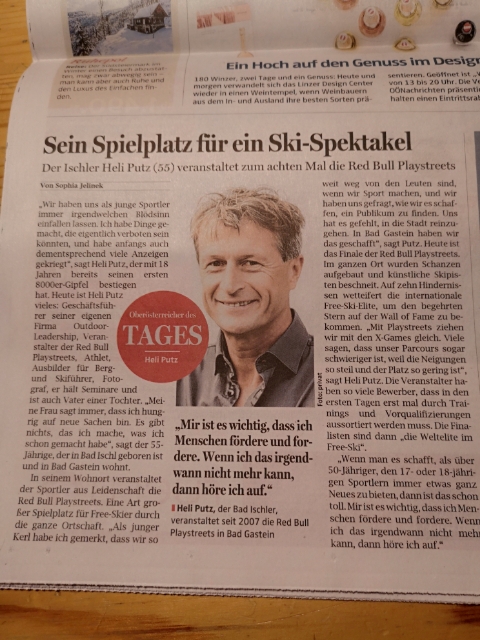 SPORTARTEN mag. – The Atomic Waymaker, one of my favorite events, has been on everyone's lips and in all the magazines. Particularly informative here.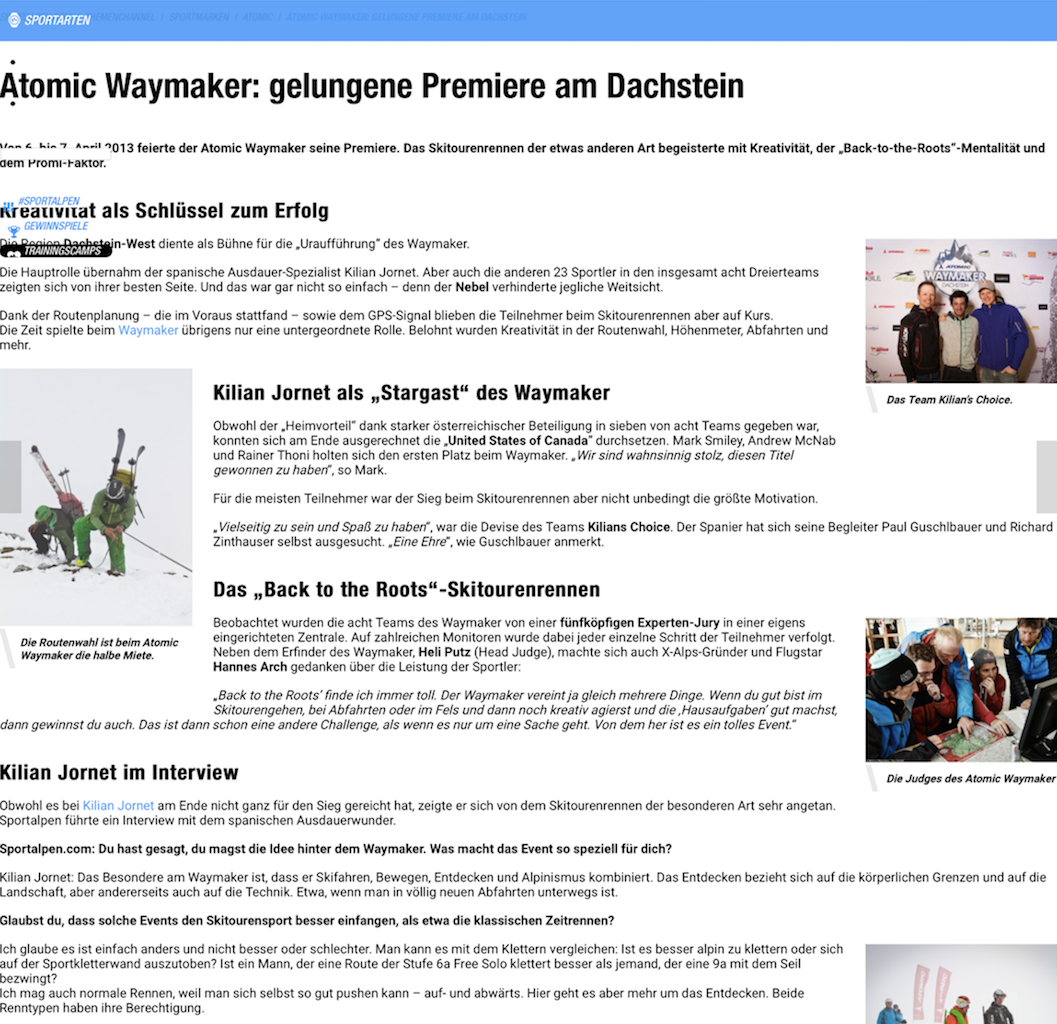 INNOVATION Mag. – I am very pleased that a magazine from the industry now appreciates my work at home.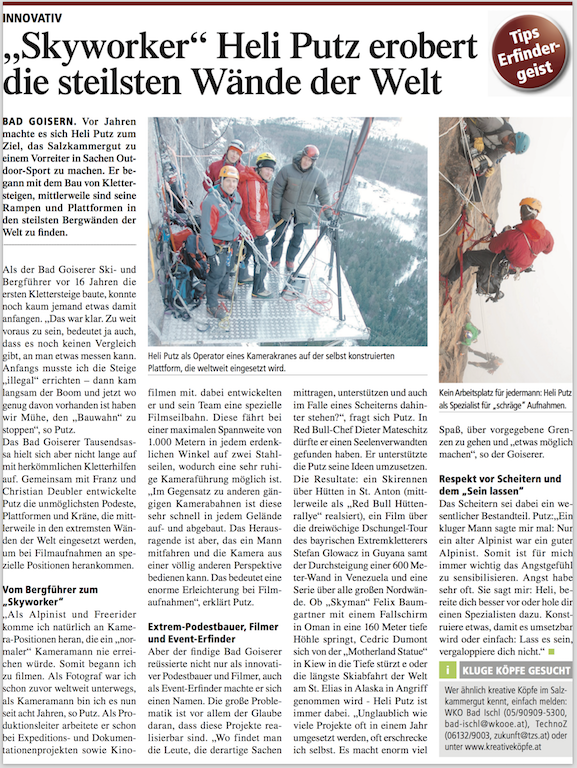 SPORT aktiv —- Yes, as always Sport aktiv put it in a nutshell – "The heli will fix it"
SKiMAGAZIN; probably the most honest report ever written about the "Long Way". Many thanks also to Philipp Reiter.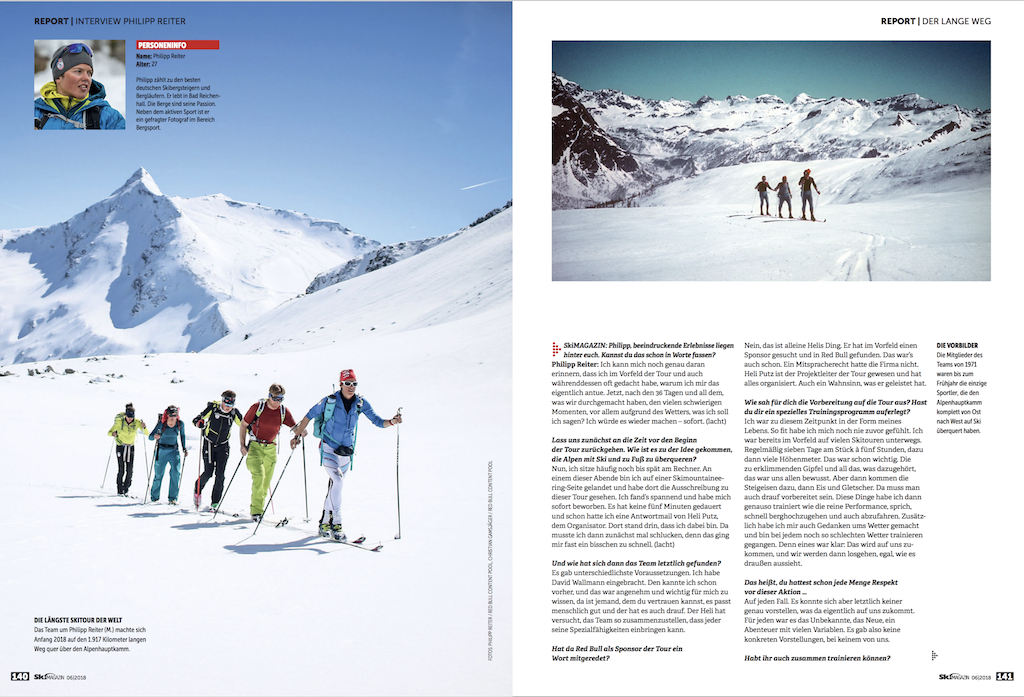 SPORT – insider; Thank you for the nice interview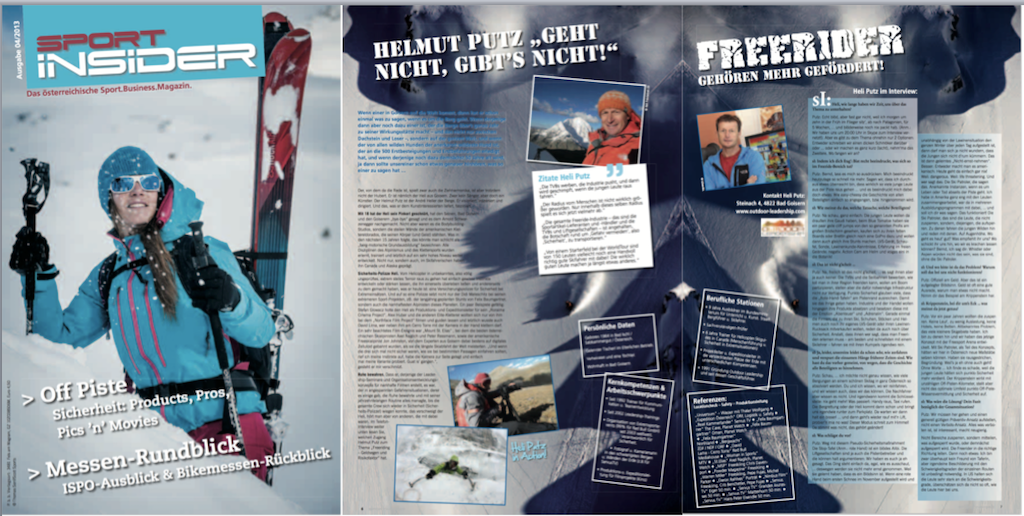 Interview in USA OUTSIDE Mag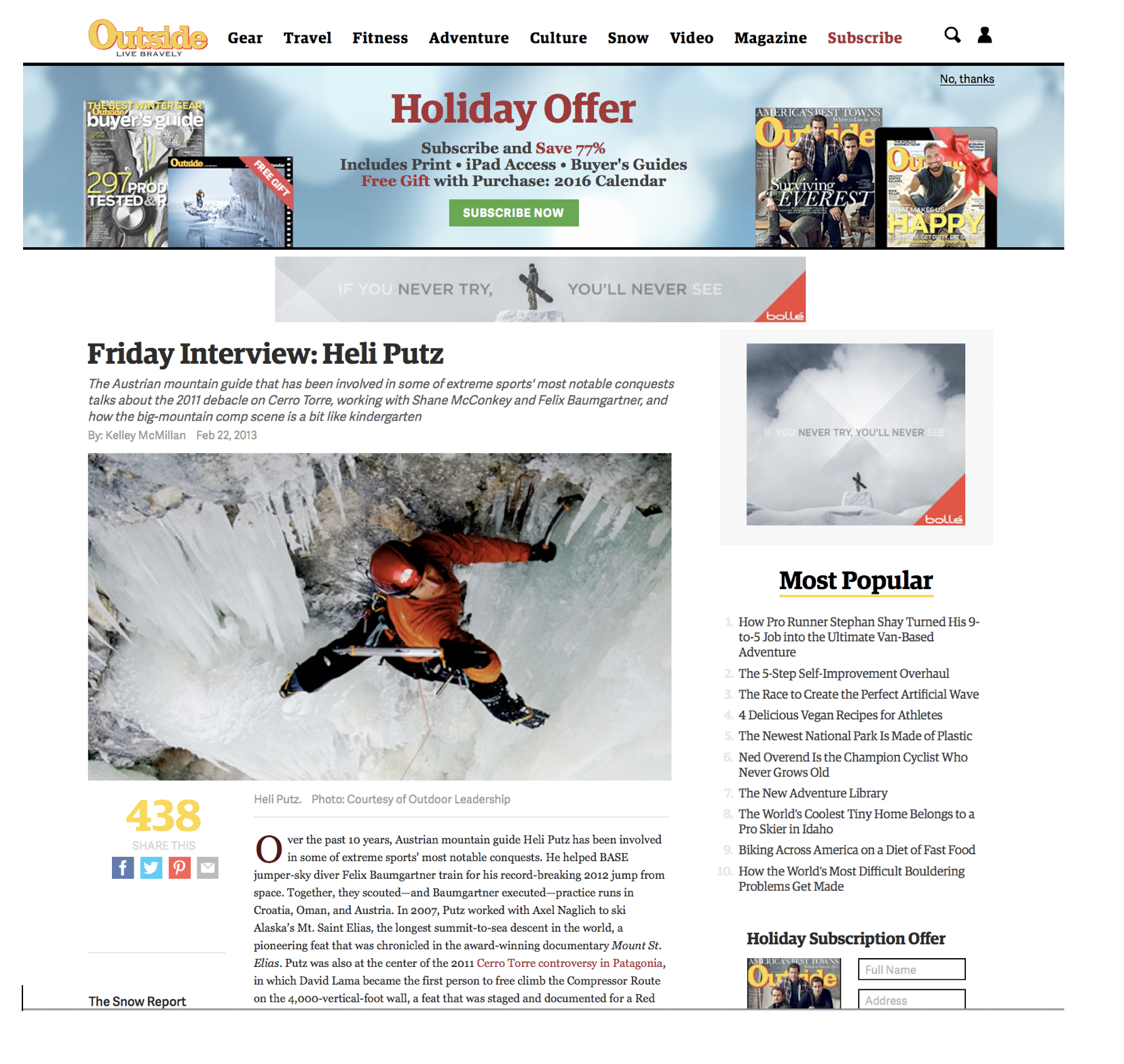 OÖ – NACHRICHTEN; I had not only planned the longest ski tour in the world but also carried it out. My international team broke the record.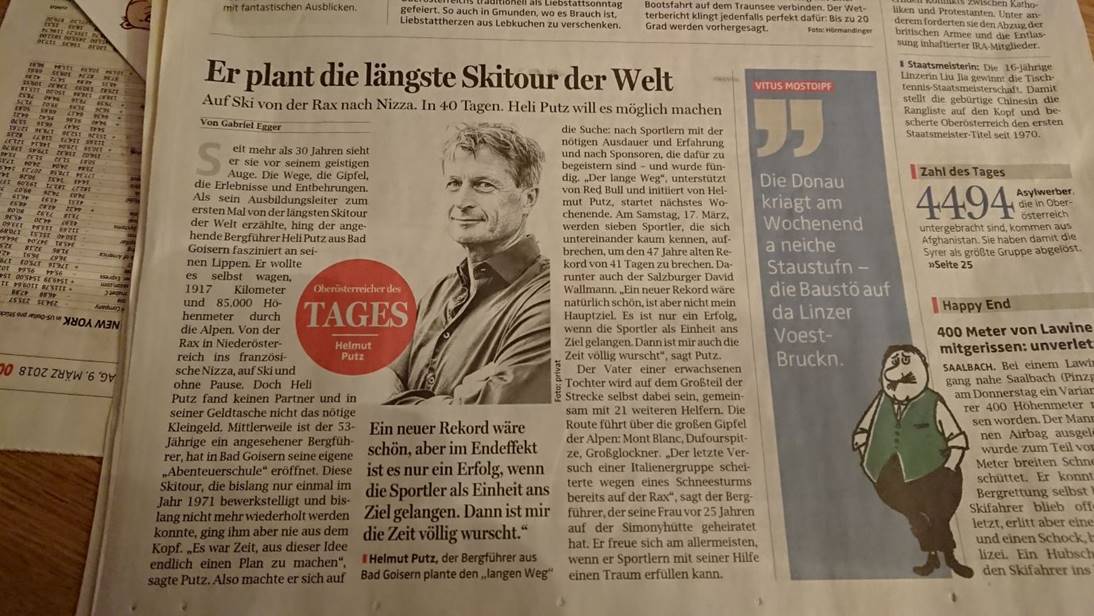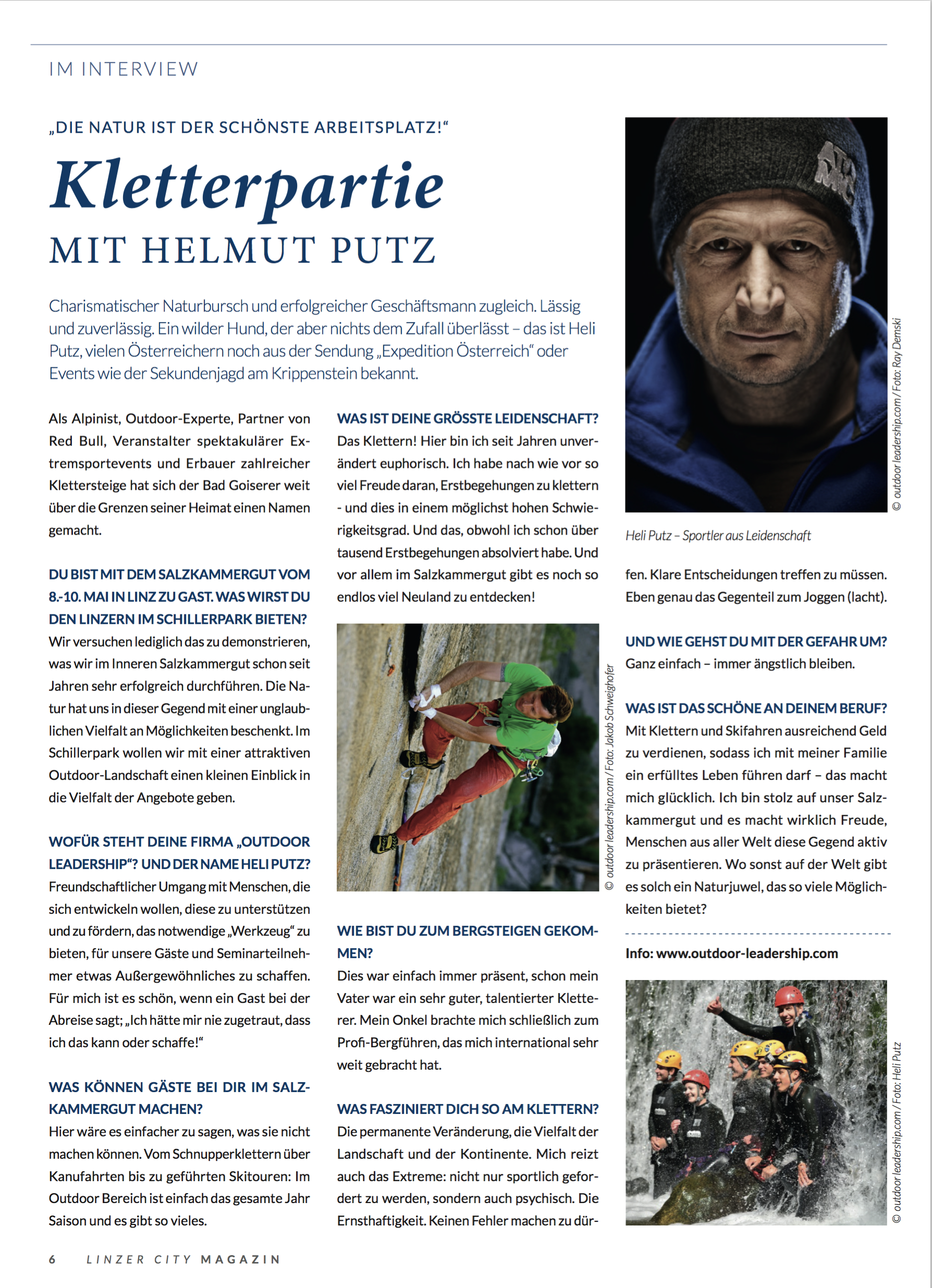 BODYGLOVE has made a name for itself when it comes to safety in all sports. Initially for water sports mainly Skijet. Now the entire experience is invested in skiing. I was allowed to produce photos with Outdoor Leadership that have been used internationally in all media.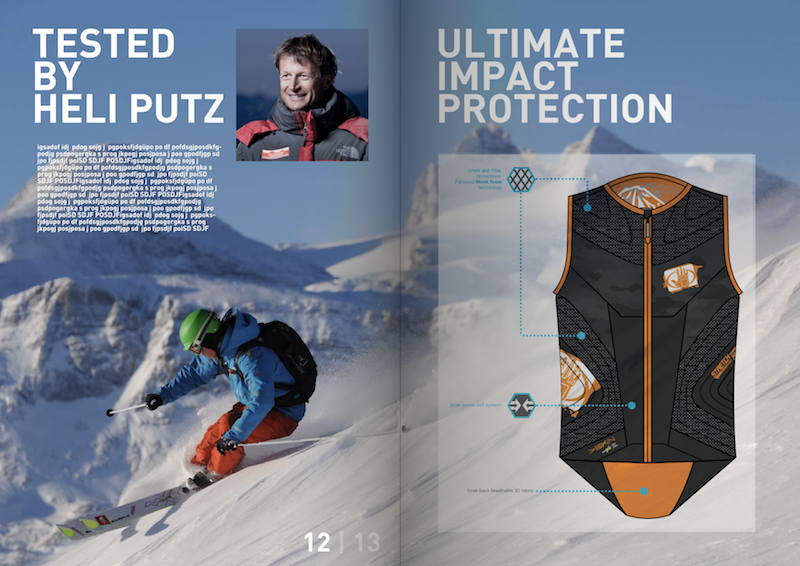 Red Bull PLAYSTREETS; is probably the most successful freeskiing event that has ever taken place in Austria, if not in Europe. I was allowed to organize the entire event 8 times. The whole idea, track construction, authorities, drivers, branding, live TV org, … up to the last toilet, Playstreets was "my baby". I can't put the press online here, because that would be too much, there wasn't an international skiing magazine that didn't report on it.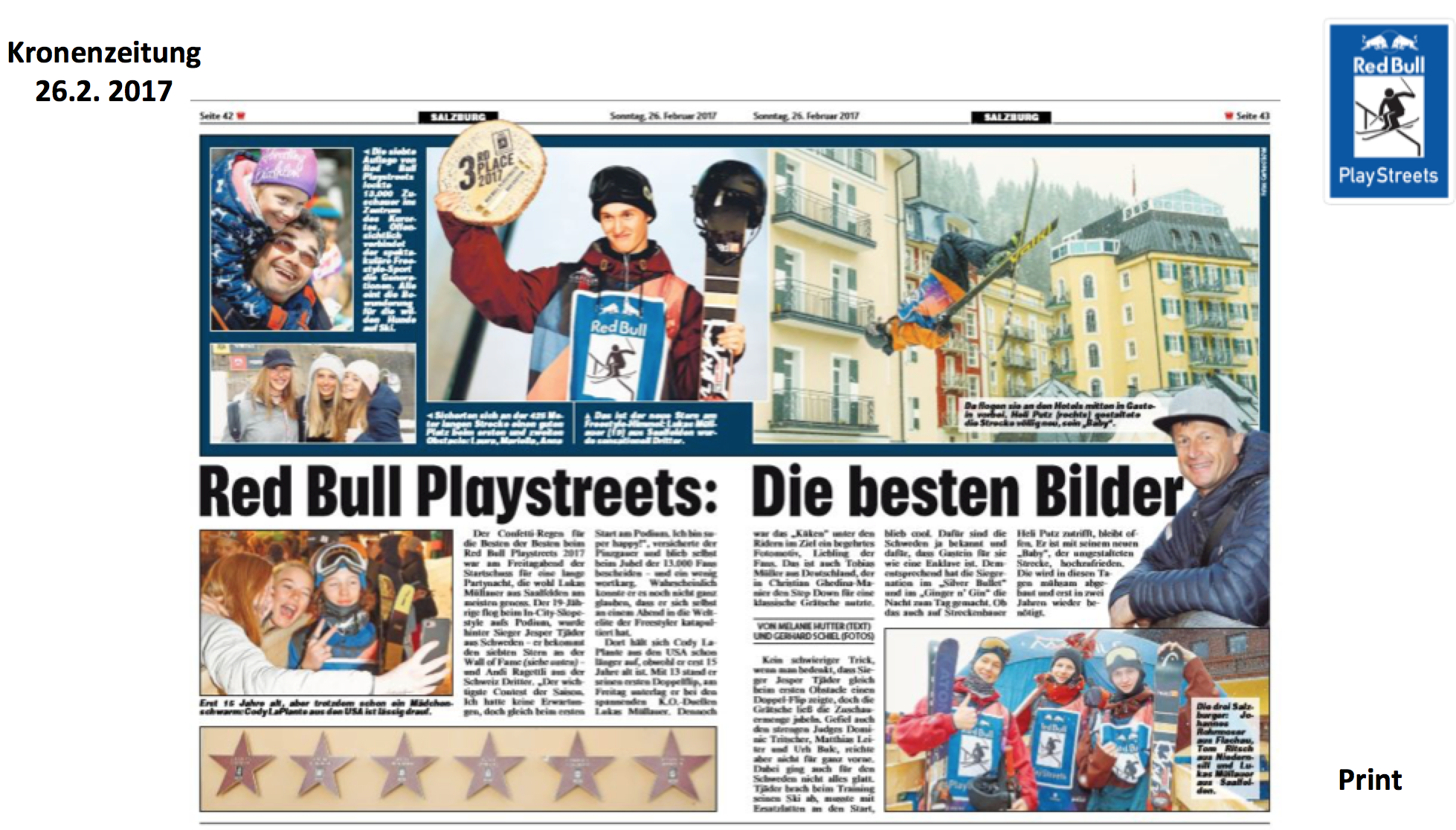 So far I have climbed over 1000 climbing routes for the first time. In my home area around Bad Goisern, I always attached importance to the fact that the sport climbing routes have a very high safety standard. All routes are described at the entrances with planchains, stainless steel glued, deflectors and good belays. The LAND DER BERGE Magazine recognized this and wrote a 4-page article about my home project.